Looking for professional stone, tile and grout cleaner in greater Belfast area?
At Carpet Pro Belfast, we not only specialise in carpet and upholstery cleaning but also offer the finest tile and grout floor cleaning services.
As you already know tile and grout cleaning is not as easy as it seems, otherwise you wouldn't be looking for cleaners online. Most often people start searching for tile and grout cleaning companies when they realise that the household cleaning products are simply not up to the task and fail to deliver any noticeable results.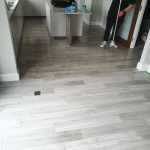 This is when we step in. We know how challenging it may be to clean your beloved hard floors. Tiles and grout are among those decorative materials in your home that often require specialist attention. Food and drinks stains may be more difficult to remove from certain tiles like those made up of natural stone. Without specific stain removers, those are tough to remove and general cleaning products supplied by shops will not fit for purpose.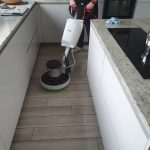 Our cleaners are equipped not only with a wealth of knowledge that they gathered from previous experiences but also from training provided by UK's leading trainers. In addition to this, we have best cleaning agents possible for removing the stubborn stains and deeply embedded dirt. As well as this, we use professional, industrial grade van mounted cleaning  machines which outperforms any other portable machine on the market and provided the most thorough cleaning possible!
Replacing the floors is very costly. Even fitting the budget tiles will not work out cheap after all the labour and material costs have all been added up. Let us help you to protect your expensive investments and save you money replacing your floor. We will advise you what is best for your floor. For your added benefited with can apply sealer onto your grout and stone floors, which will make them more stain and dirt resistant which will keep your floors easier to clean and cleaner for longer!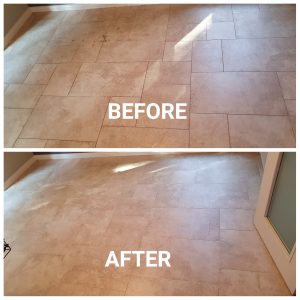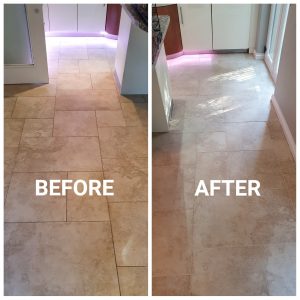 So if you're looking for your local tile and grout cleaners in Belfast, do not hesitate to give us a call on 028 9532 0229 or 074 6972 0541.
We will be happy to answer any questions you may have and arrange a free on site visit where we will be able to demonstrate what results you can expect from the cleaning and take you through the pricing.
Why choose Carpet Pro Belfast?
-Most reviewed floor cleaning company in Belfast with over 400 reviews across different social media sites
-Advanced cleaning equipment and methods used
-Comprehensively insured and fully trained
-Outstanding cleaning results
-Hassle free booking and friendly service
We are saving you money!
The cost of cleaning and restoring a floor is significantly less than the cost of replacement. We can provide cost effective solutions to your issues which really do get your tiles and grout looking clean and tidy again.
We clean and seal the following types of stone, tile and grout floors:
– Porcelain
– Ceramic
– Victorian
– Limestone
– Travertine
– Marble
– Quarry
– Slate
– Sandstone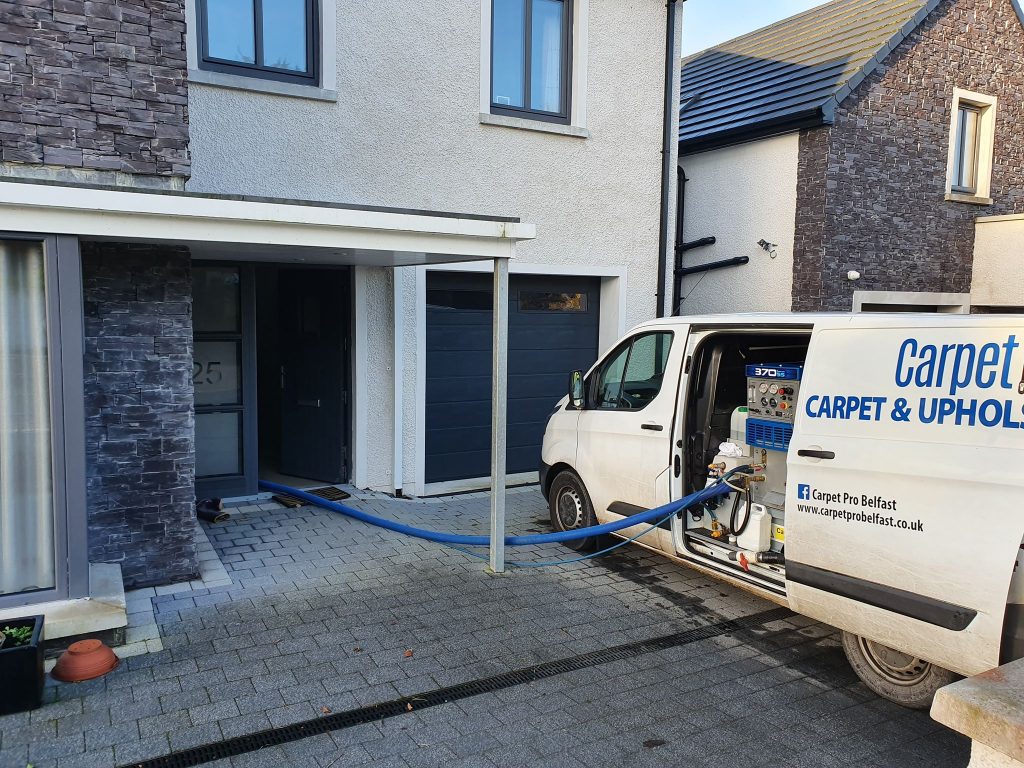 Tile and grout cleaning experts in Belfast, Holywood and Dundonald
Specialising in stripping, cleaning and sealing of tiles and grout
To arrange a free quotation call us on 028 9532 0229
Choose your local tile and grout cleaners based in Belfast.