Tile and Grout Cleaning Carryduff, Northern Ireland
Carryduff Tile and Grout Cleaning Services
---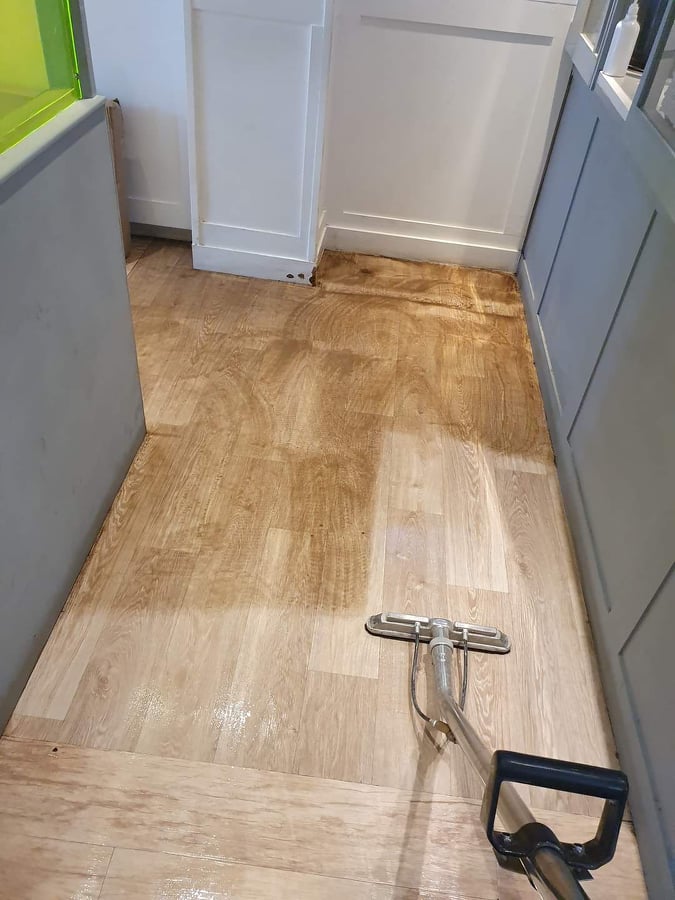 ---
Keeping floors in pristine condition can be a very difficult task. Regular mopping of your floors will ensure they will stay clean for longer however eventually those grout lines will dirtier and dirtier to the point where you will be unable to clean them yourself. Those people with pitted/gritty tiles will also notice a greater build up of dirt on the tiles themselves as well as that. This is a very common problem we deal with, which we have ideal solutions for. We use a hot water extraction cleaning system, also known as steam cleaning, to thoroughly clean and sanitise your tile and grout floors.
Our multistage cleaning process will ensure that your floors will receive the treatment they fully deserve. Believe us when we say, that this process involved much more than you may think. Firstly we treat the floors with a cleaning detergent that will break down the dirt and grime stock to your tile ad grout. Once the dirt loosens up we are then ready to bring in the scrubbing equipment into action. This specialist, heavy roto-orbital machine will scrub the tile and grout to loose the dirt further and prepare the floor for the extraction process. Also, during this process, we will scrub each and single one of your grout lines with a grout brush, do the edges, under toe kicks, around doorways and other hard to reach places. The final process will involve rinsing our the chemical residue along with the loosened up dirt from your floors. We use industrial van mounted machine for this, capable of rinsing surfaces at 1500 psi and 100C.
Once the cleaning is carried out and your floors have been dried, you will then have an option to seal your floors in order to help them stay cleaner for longer! This is an optional service and you may choose not to go ahead with this however for stone floors we always strongly recommend using a sealing product afterwards as those are extremely porous and will absorb moisture and dirt much quicker than man-made tiles. There are two types of sealers to choose from, matt and gloss.
Carryduff Hard Floor Cleaning – book now on either 028 9532 0229 or 07469 720 541.
WE PROVIDE OTHER SERVICES SUCH AS
Steam Cleaning
Spot & Stain Removal
Odour Treatments
Water Extraction
Carpet Cleaning
Upholstery Cleaning
Residential Cleaning
Commercial Cleaning
Tile Seal Stripping
Tile and Grout Seal
End of Tenancy
'Eco' Cleaning
PROFESSIONAL TILE AND GROUT CLEANING REQUIRES THE RIGHT FLOORS EXPERTS!
So why choose to book in with us?
---
Advanced cleaning solutions, scrubbing equipment, and high pressure, heated extraction process that rinse out the floors like other's can't
Fully qualified, uniformed staff at your home or business
We take care of each small part of your floors and go above and beyond to clean the hard to reach areas
Customer focused service with a smile to go with it
We do the difficult job, so that you don't have to
Superb results and customer reviews speak for themselves
We can further protect your floors by sealing them after the cleaning
We specialise in cleaning grout, natural stone, ceramic and porcelain tiles
Feel free to connect with us through our Facebook page and check out all the amazing reviews from some of our past customers at – www.facebook.com/carpetprobelfast
To book your Tile and Grout Cleaning or any other additional cleaning service in Carryduff, you can also email your enquiries to info@carpetprobelfast.co.uk or call either 028 9532 0229 or 07469 720 541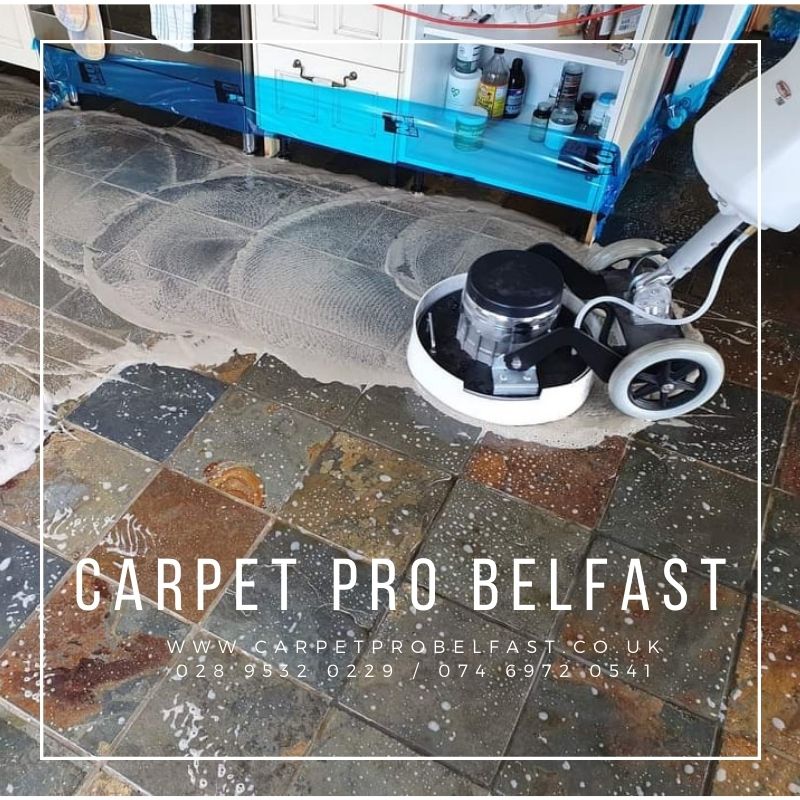 FILL IN OUR ONLINE CONTACT FORM
Send us a message
Drop us a message and one of our team will get right back to you.
---