Tile and Grout Cleaning Belfast, Northern Ireland
Belfast Tile and Grout Cleaning Services
---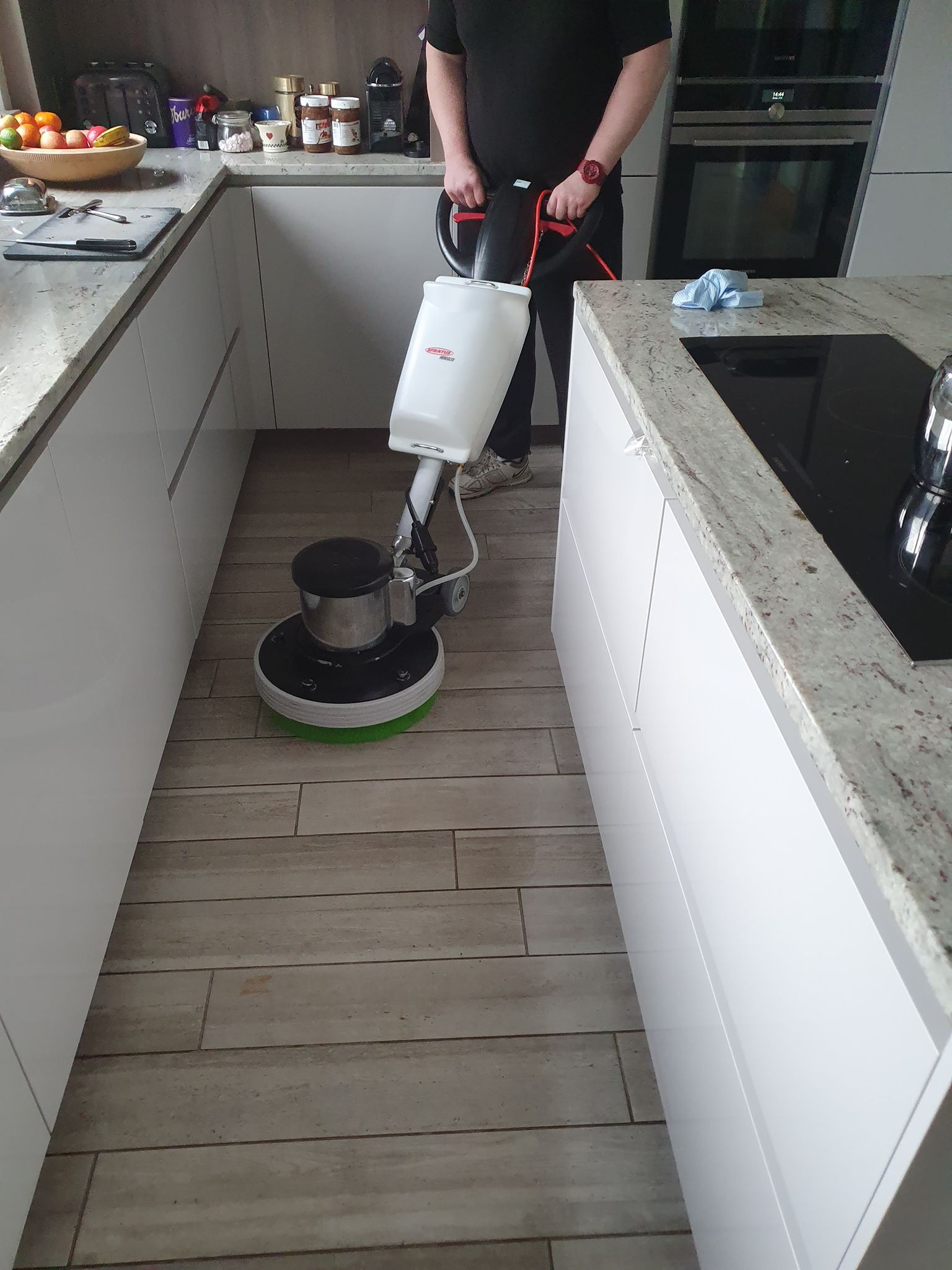 ---
We provide high-quality and professional tile and grout cleaning in Belfast, Northern Ireland. If you reached our website, you may more than likely already know that stone, tile and grout cleaning isn't as easy as it may seem. Our customers often state that once they have attempted to do it once, they never do it again. Not only it is hard and time consuming but they have often failed to get the cleaning results they hoped for!
We know how important is it to you, to keep your home or place of business clean and presentable. However, even regular mopping and cleaning will quite often not be enough for built up dust, dirt, grime, spills and all kinds of stains. This is where we step in!
We are your local, independent, family-run business that provides professional tile and grout cleaning services in Belfast and surrounding areas.
Our aim is to satisfy each and every customer, by providing affordable and reliable cleaning services. Happy customer is a returning customer.. and we always hope to establish long lasting relationships with our clients in order to provide repeat service and support in the future.
We take care of the cleaning… so you don't have to! Don't get your hands dirty, that's our job to restore your floors to their former glory!
By using the most advanced multi-stage cleaning process, we guarantee, pound for a pound, the best possible cleaning results! We are well equipment in specialist, heavy duty equipment that scrubs and extracts dirt and grime from your tile and grout. By using a combination of industrial machinery and best cleaning solutions in the market, we can promise you that our results are unbeatable!
Belfast Hard Floor Cleaning – book now on either 028 9532 0229 or 07469 720 541.
OTHER SERVICES WE PROVIDE
Carpet Cleaning
Upholstery Cleaning
Residential Cleaning
Commercial Cleaning
Regular Cleaning
Stain Removal
Odour Elimination
Water Extraction
Tile Sealer Stripping
Tile and Grout Sealing
End of Tenancy
'Green' Cleaning
FULLY INSURED TILE AND GROUT CLEANING SERVICE
---
We look after you and your property, and that's why we are fully insured, as well as trained, so that you can feel that you are in safe hands. Our goal is to educate our customers and help them look after their floors as much as possible. Our technicians will arrive at your door uniformed and will happy to assist you with any questions you may have before starting the work. We will carry out a test patch for you on your tile and grout in order to establish what will the outcome be the cleaning and what you can expect your floors to look like once we are finished. This demo helps our customers to visually see the 'before and after' difference in front of their eyes, right at the beginning of our service. It also shows the transparency with our work and that we don't make false promises.. our customers can decide for themselves if they wish to go ahead with the cleaning service based on their own observations.
So why book with us?
We are comprehensively insured
Professional & Uniformed
No harmful chemicals used
Service With a Smile
We Take Care of You
Outstanding Results
Specialist, industrial grade equipment used
Feel free to connect with us through our Facebook page and check out all the amazing reviews from some of our past customers at – www.facebook.com/carpetprobelfast
To book your Tile and Grout Cleaning or any other additional cleaning service in Belfast, you can also email your enquiries to info@carpetprobelfast.co.uk or call either 028 9532 0229 or 07469 720 541
FILL IN OUR ONLINE CONTACT FORM
Send us a message
Drop us a message and one of our team will get right back to you.
---